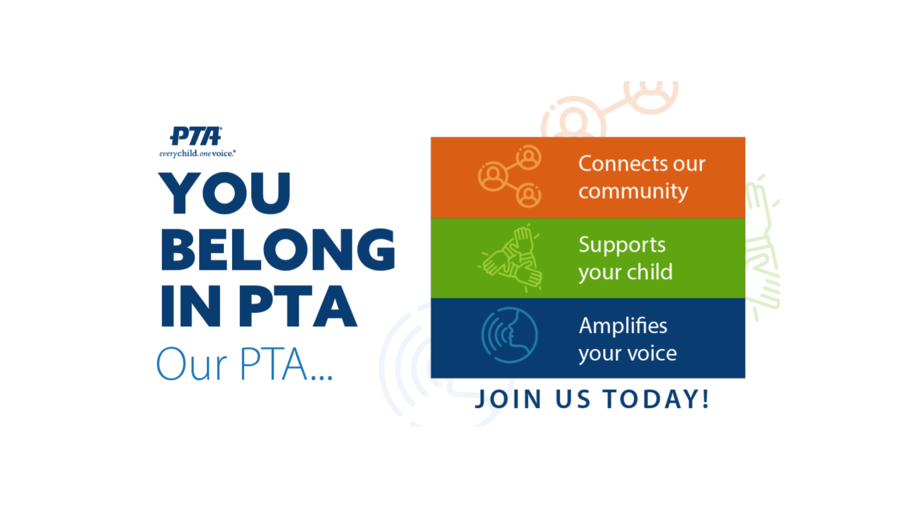 It's true that it takes a village to raise a child—and our PTA can help you build that village to support your child. Your membership will connect your family, our school and our community to a nationwide network of PTA members, who share resources, opportunities and tips to support your child and all children. We're all in this together!
With schools facing challenges like shrinking budgets and lack of educational equity, PTA is more important than ever. The PTA provides programs on strengthening family-school partnerships, and free resources for members on issues and areas such as Art and health & safety. Be a part of a powerful association than can advocate on behalf of children and educators at the local, state and national levels.
Anyone can join! Parents, Aunts, Uncles, Cousins, Grandparents, Neighbors, Family friends, Even your Doctor or your Mailman!!!! All you have to do is ask!
AND DYK...PTA Memberships offer so many perks! Check out these Member Benefits:
https://www.pta.org/home/run-your-pta/marketplace/Save-Money-with-Member-Offers
Show your support and join Schwarzkopf PTA TODAY and start making a difference for all our children: